WHY TRANSFER YOUR DOMAIN TO TWS HOSTING?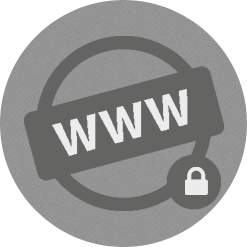 Your domain name is your unique identity on the Internet. Our customers usually request a transfer after having an unsatisfactory experience with their current registrar or service provider – be it that they overcharge, do not notify them when expiration date is due, or display their own contact information instead of the owner's one
Another good reason to transfer your domain to us is to manage it easily together with your hosting account
With TWS Hosting, you will have full control over the domain name
You will be able to change and manage your own DNS
FULL MANAGEMENT OF YOUR DOMAIN NAME
You will be able to change the administrative contact information such as Organization, First and Last Name, Email and Living address, etc, also you could edit the DNS settings, change the domain name status and check your domain name EPP code
SELECT THE HOSTING PACKAGE THAT SUITS YOU
Web Hosting
A secure hosting, very fast and near to you!
Start at
$3.95 /mo*
Cloud Servers
Easy to manage the professional Web hosting .
Start at
$9.95 /mo*
Dedicated Servers
Power, redundancy and speed are guaranteed.
Start at
$45 /mo*
* Prices are in US dollar USD. The rate of exchange used to convert the amount of your transaction in Canadian dollars is based on the current rate at the date of the transaction
** We accept Bitcoin! You can buy any hosting plan using Bitcoin simple and easy